Pierre Musso, Sandrine Palussière and me payed tribute to Pierre Legendre and his "dogmatic anthropology" on the radio program "Esprit de Justice" at France Culture.
If you want to know more about his work and who he was, listen in!
My talk on "Les NFT et la (ré)création virtuelle du Soi" which I held at the workshop "Technicité et symbolique", that Pierre Musso and me organised at the Institut d'Études Advancées in Nantes on May 11th and 12th. Check out all other talks here.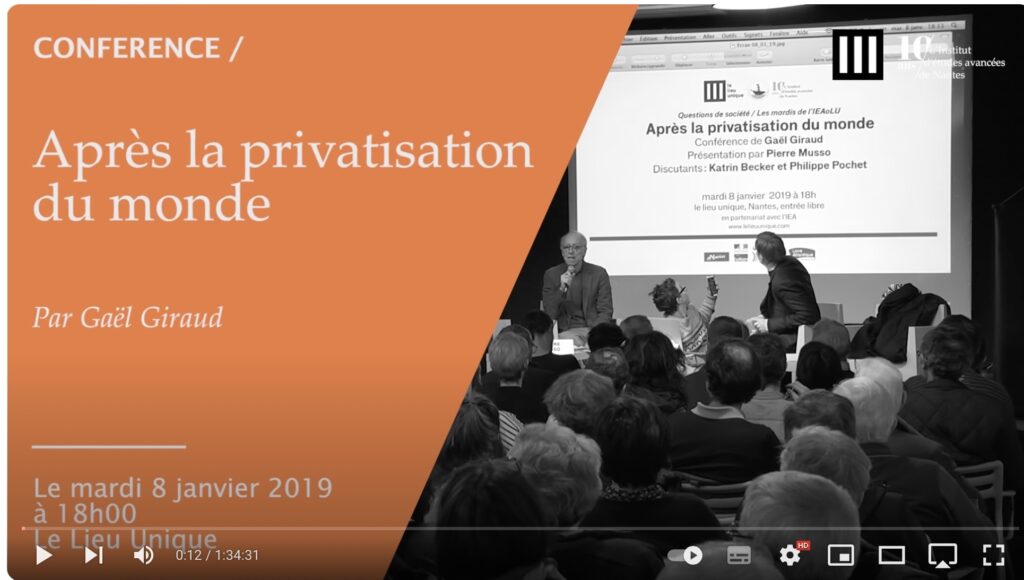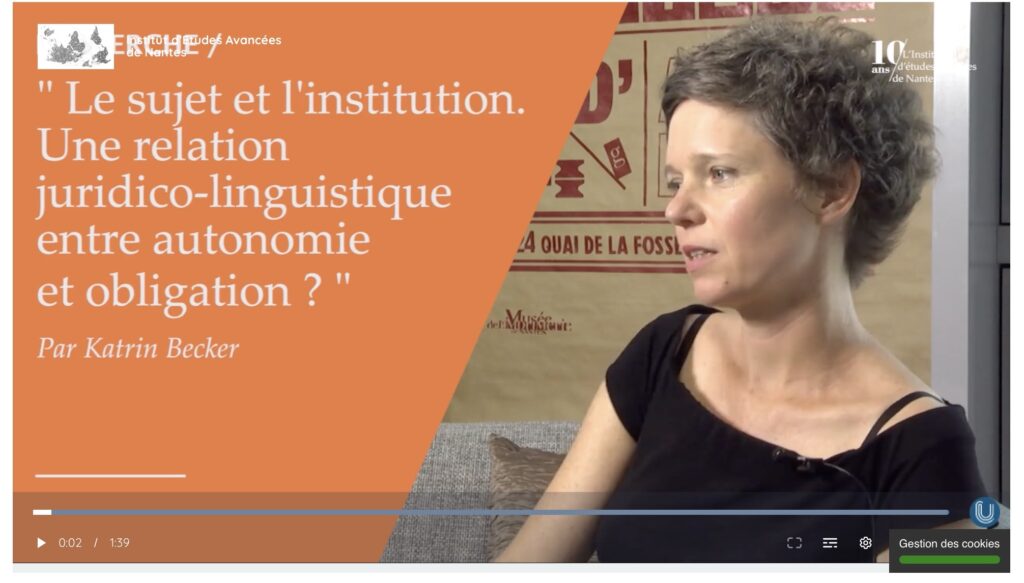 Presentation of my research project for my fellowship at the Institute for Advanced Studies in Nantes 2018/2019.